The Therapy Collective Psychotherapy and Wellness is not your traditional yoga and meditation studio . We like to think about it as a studio where Science, Body, and Mind meet.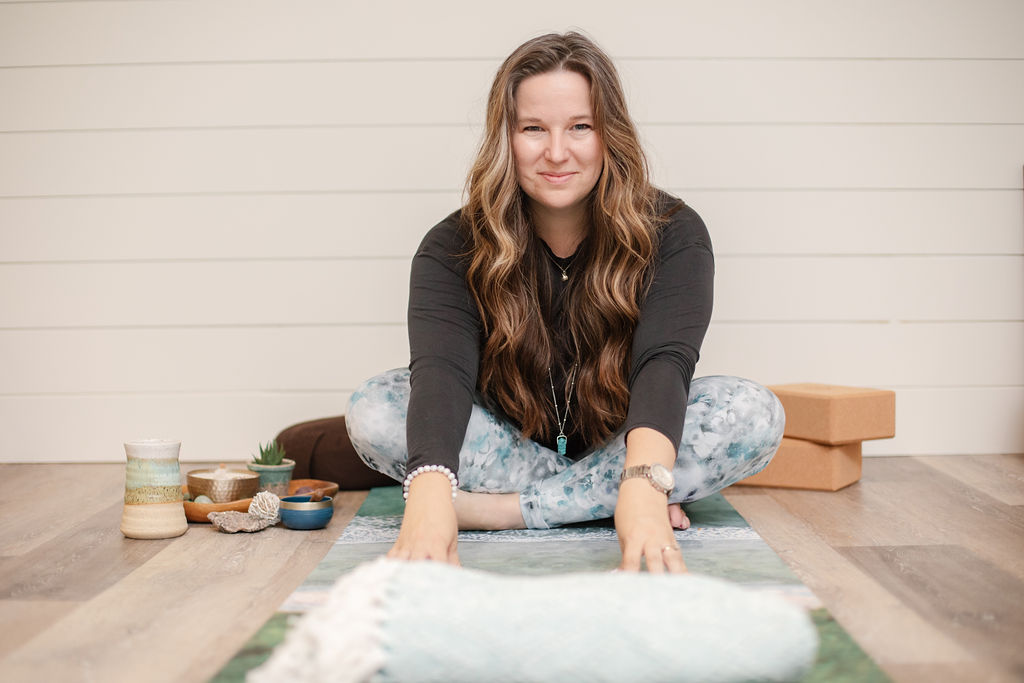 We integrate yoga postures "asanas" , embodied movement, and meditation practices, with contemporary research in the fields of:
Psychology
Kinesiology
Neuroscience
Interpersonal neurobiology
Positive psychology
Attachment theory
Somatic & body-based therapeutic interventions
We are located in Downtown Milton, Ontario
and serve all of Ontario Virtually. 
The three main styles of yoga practiced at The Therapy Collective Psychotherapy and Wellness are Restorative, Vinyasa and Yin. All of our yoga practices are trauma informed.
A growing body of evidence demonstrates the benefits of yoga and mindfulness for managing stress, and possible symptom reduction for mental health issues such as anxiety, depression, burnout and trauma. At the Therapy Collective Psychotherapy and Wellness we acknowledge that body movement is an integral part of supporting mental health as well as overall well being.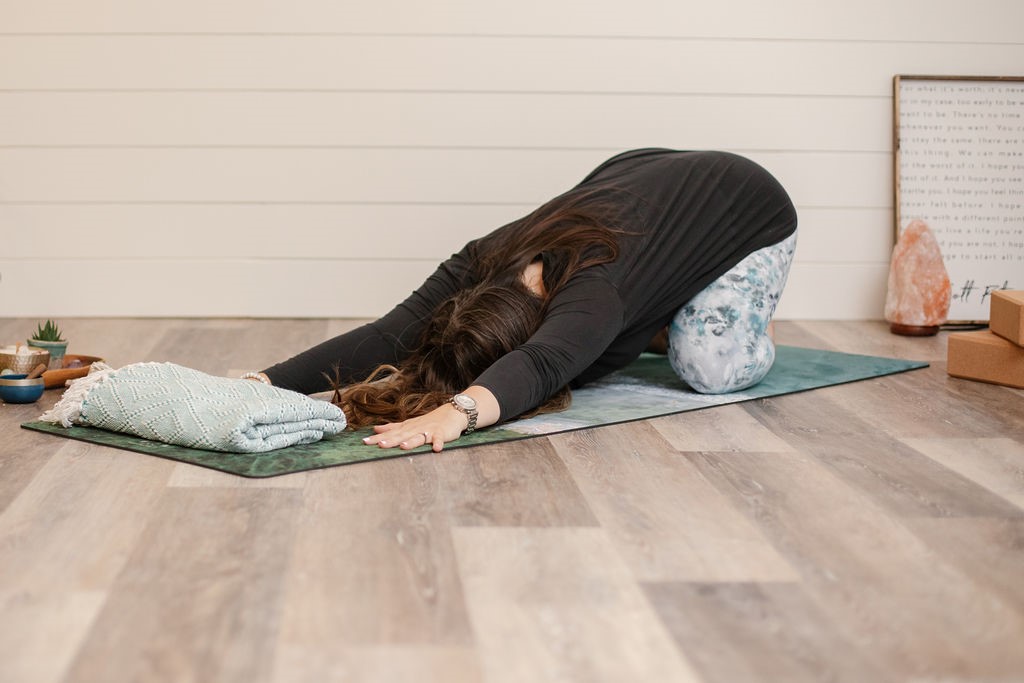 RESTORATIVE YOGA
Restorative yoga is known to help stimulate the parasympathetic nervous system also known as the "rest and digest" part of the nervous system. In this style of yoga props are used to help support the body and poses are held for a longer period of time helping to promote relaxation and healing. This practice is safe for all levels of practitioners.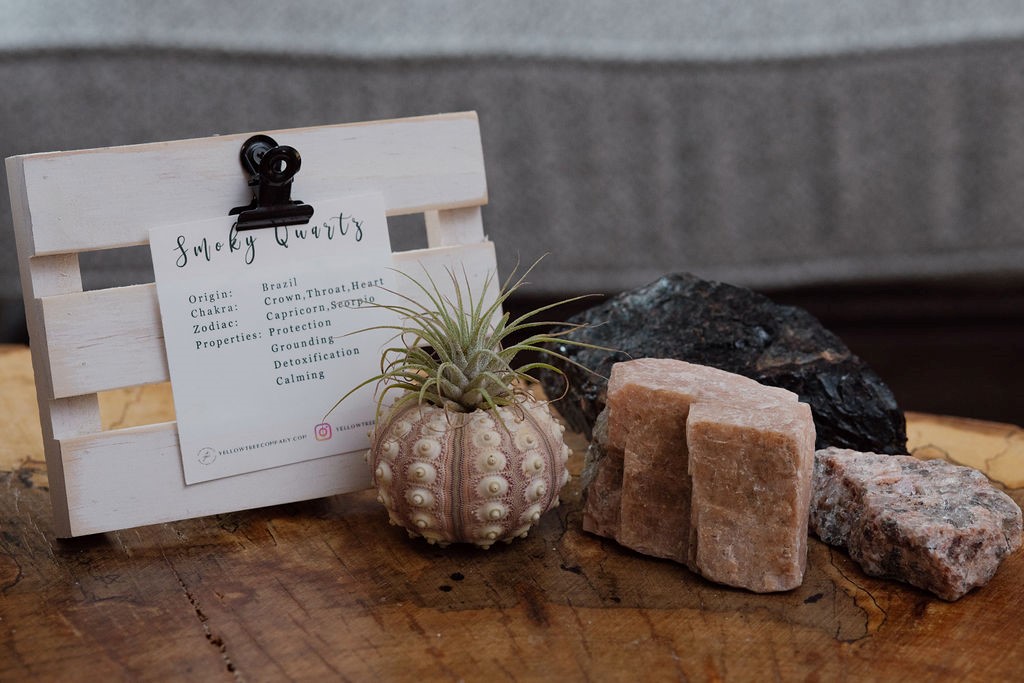 VINYASA YOGA
Vinyasa Yoga is often used synonymously with "power yoga" and they are not the same. As a breath focused practice Vinyasa yoga, blends movements that build strength and help promote flexibility. Vinyasa practice typically links one posture to the next through the use of breath with movements that can be fast or slow paced. This practice tends to be a more movement based approach, finishing with complete relaxation. Vinyasa yoga is safe for most levels of practitioners.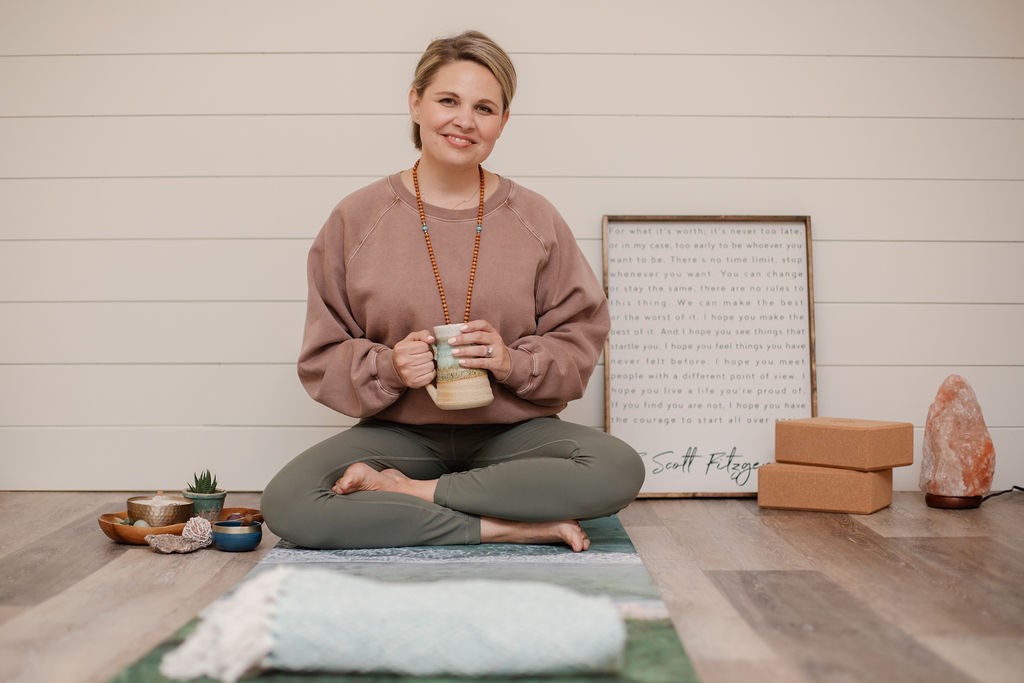 YIN YOGA
Yin Yoga is a slow paced style of yoga where poses are held for longer periods of time promoting a deeper stretch in the body's connective tissues. Yin is beneficial for releasing muscle tension and strain that can be helpful with overall stress management. This practice is safe for most levels of practitioners.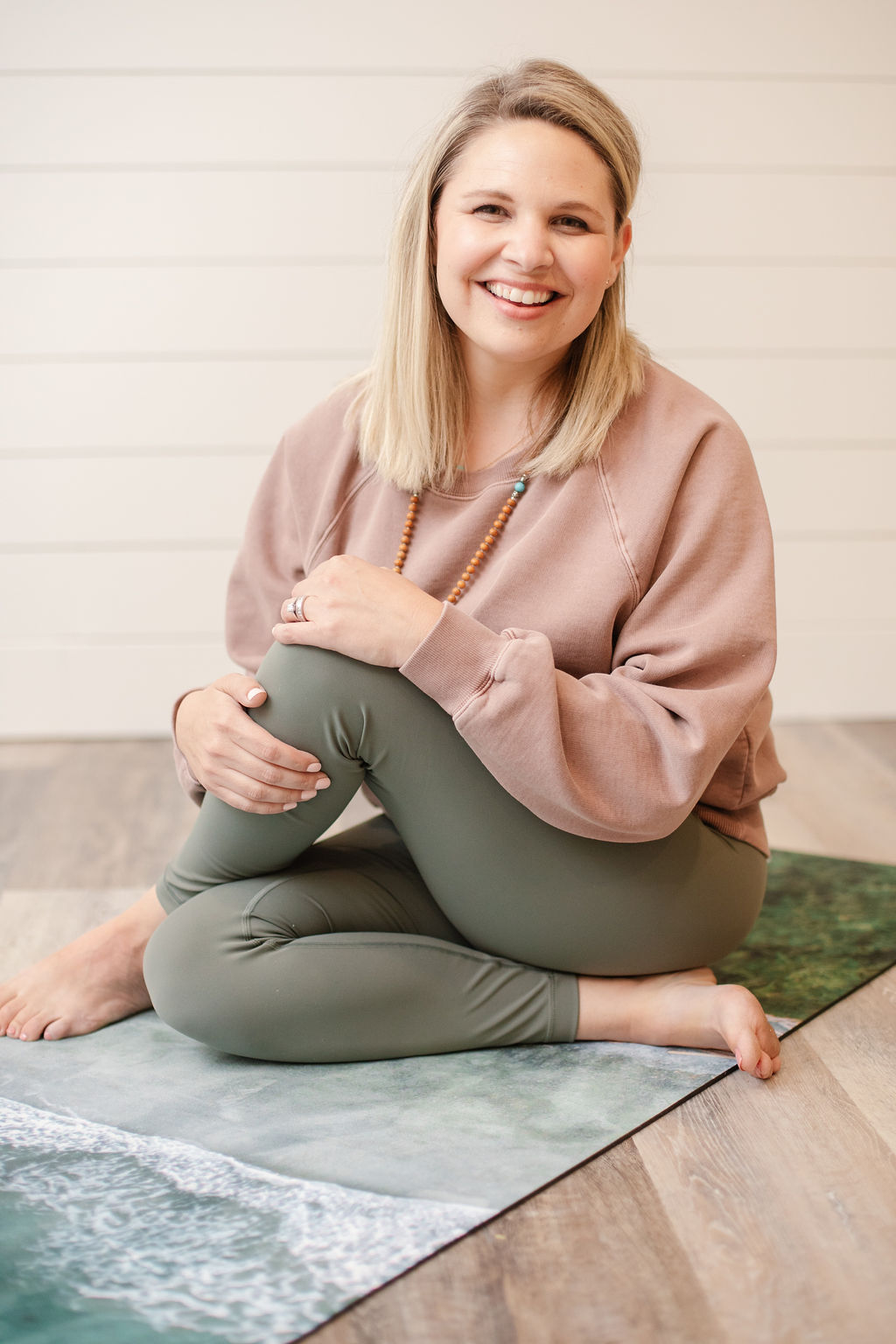 Note* We currently aren't offering weekly yoga classes but sometimes integrate movement into our groups and individual sessions should our clients want this as part of their therapeutic approach. We intend to begin this offering in the near future. To keep updated on upcoming yoga classes, day retreats or workshops please subscribe to our newsletter here.
As we are white Canadian women, we acknowledge that modern Westernized Yoga practices are diluted forms (and in some cases complete bybasses) of the ancient spiritual practice of Yoga which originated in India. We are also deeply mindful and sensitive that the use of Westernized Yoga can be considered cultural appropriation— and more specifically we are aware and asking the hard questions around how themes of racism and European Colonization are woven into Westernized Yoga, and how we practice Yoga here at The Therapy Collective. For these reasons, we will use the words embodied or mindful movement to describe most of our practices here at The Therapy Collective. Want to learn more for yourself? Click link below.